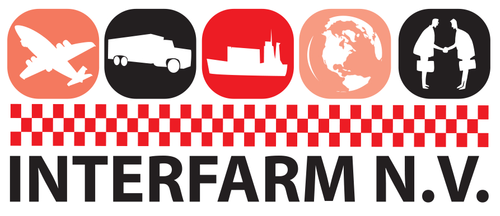 Interfarm N.V
Hall: Hall 1 Stand: A7
| Yes
| Commodities Trading
| Fertilisers and Chemicals
| Production Construction and Project Management
| Project Management
| Ship Chartering, Risk Assessment, Broking and Insurance
| Supply Chain
| Water
| Network Partner
Established in 1982, INTERFARM N.V. has wide experience in supplying provisions to the hospitality-, institutional- and industrial customers as well as the offshore-, maritime-, and mining industries.
The company has grown to a wholesaler partnering with local and international suppliers of food products, non-food, hospitality equipment, work wear, and cleaning & sanitizing supplies, aiming to offer the "One-Stop-Shop" experience. We complement our portfolio with service & technical support.
Our vision is to expand over the years and remain the supplier/distributor of choice offering the highest quality of products in our own ISO22000-2018 certified processing plant, along with internationally recognized brands.