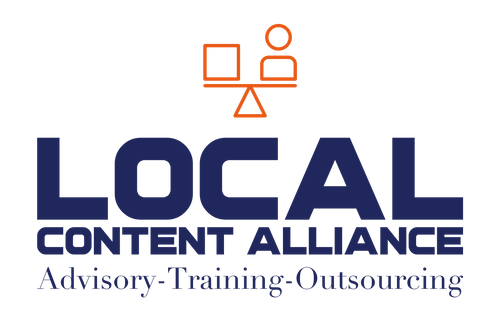 Local Content Alliance
Hall: Hall 2 Stand: M1
| Diversity and Workforce Inclusivity
| Health, Safety, Security and Environment
| HSSE Equipment and Services
| HSSE Management and Consulting
| Human Resources
| Marine, Shipping and Storage
| Project Management
| Recruitment
| Training, Skills and Development
| Yes
| Network Partner
A partnership and platform dedicated to ensuring local participation of Suriname Labour in the oil and gas industry in Suriname.
"Local Content" means active participation and development of Surinamese labour and suppliers in the oil and gas sector and the benefits that arise from expenditure in the sector on labour, goods and services for Surinamese industry, the economy and wider society.
Local content supports development of the skills and capabilities of local firms and local residents. In simple terms, local content refers to the use of local labour (people), skills and materials in constructing and/or maintaining an asset or service.