SoluForce B.V.
Hall: Hall 1 Stand: D10
| Hydrogen and Fuel Cell Technologies
| Midstream/Pipeline/Infrastructure
| Mining
| Pipeline Networks, Maintenance and Operation
| Pipelines, Maintenance and Engineering
| Yes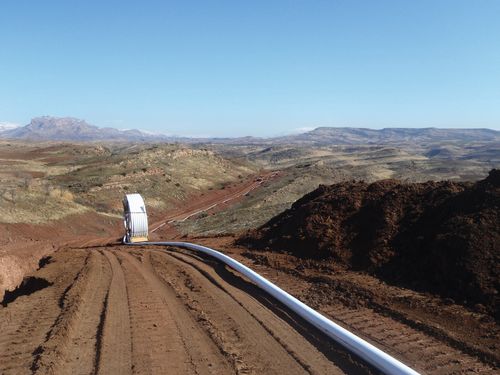 SoluForce offers high pressure flexible Reinforced Thermoplastic Pipe (FCP or RTP) systems. As originator and technological leader, SoluForce is used for a variety of applications in hydrocarbon, water, mining and hydrogen industries. Such as high pressure flowlines, water injection, gas transport, slurry transport and (local) hydrogen distribution.
They have at least 30% lower TCO and 4x lower CO2 footprint compared to alternatives. They are completely non-metallic, maintenance-free and without scaling, corrosion or embrittlement. All while being certified according to multiple international standards.
With over 4.000 km of SoluForce FCP installed around the world in on- and offshore applications, our customers have been benefitting from our reliable solutions, know-how and experience since the year 2000.