Van Oord
Hall: Hall 1 Stand: D10
| Engineering Sub-Contracting
| Pipelines, Maintenance and Engineering
| Yes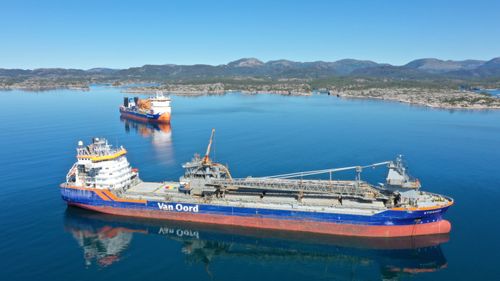 To enable the energy infrastructure of today and tomorrow, Van Oord specialises in projects requiring innovative and sustainable solutions based on our Marine ingenuity, with a focus on the preparation, installation, stabilisation and protection of offshore energy infrastructure.
Our world-class dredging capabilities and more than 150 years of experience as an international marine contractor enable us to design and execute complex multidisciplinary projects in challenging marine environments all around the world.
We lead the market in Subsea Rock Installation (SRI) for stabilising and protecting offshore infrastructure. Our fleet of flexible fallpipe vessels enable us to stabilise and protect pipelines, cables, and other installations.