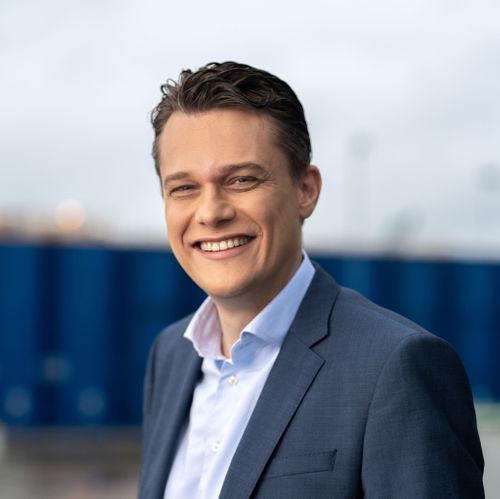 Almar Giesberts
Chief Commercial Officer
,
Finabank
Almar Giesberts, born August 6th, 1977, is the Chief Commercial Officer of Finabank N.V. since 2014. In 2003, Almar graduated from Eindhoven University of Technology with a master's degree in Electrical Engineering and in 2019 with an Executive Master of Business Valuation, from the University of Groningen Business School. Additionally, Almar completed different management courses at The Wharton School, IMD Business School and Amsterdam Institute of Finance.
Almar started his career in 2004 at Stratix Consulting as Consultant, before moving on to KPMG Corporate Finance Netherlands as Manager Mergers and Acquisitions in 2007 servicing listed and private clients in various sectors. In 2012 he continued his journey at KPMG in Suriname, as Senior Manager Corporate Finance for KPMG Dutch Caribbean and Suriname. Almar was part of the KPMG team that supported Finabank with the business strategy and capital raising in a private placement process. After successful completion of these projects, he joined the Executive Board of Finabank as Chief Commercial Officer. Finabank's track record in terms of healthy market share growth and solid governance standards is impressive. This has resulted in its position as the fourth largest bank in Suriname in terms of assets with strong financial ratios.
Since April 2020, Almar has been a member of the Strategic Investment Committee, which manages the investments of the foreign currency cash reserves of the banks, as a representative of the Suriname Banking Association.