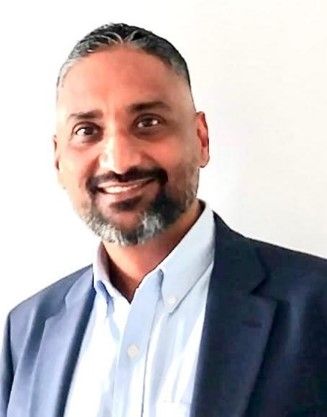 Anand W. Gajapersad
Manager – Offshore Developments and Projects
,
Staatsolie Maatschappij Suriname N.V.
nand Wijay Gajapersad holds an Industrial Mechanical Engineering degree from the Federal Center of Technology of Rio de Janeiro, Brasil.
He has 23 years Staatsolie career, of which 21 in Downstream.
Started in 2000 as maintenance engineer in the Refinery. In 2008 he joined the project team responsible for the engineering, design construction start up of the expansion of the Refinery holding positions of Lead Mechanical Engineering, Quality Control and Assurance Manager and Subcontracts Manager.
In 2013 he joined the Operations team of the revamped Refinery. Held the positions of Technical Manager, Operations Manager, Maintenance & Reliability Engineering Manager and General Manager.
In 2021 he was transferred to the newly set up Offshore Directorate. Currently he holds the position of Manager Offshore Development & Projects within that directorate.