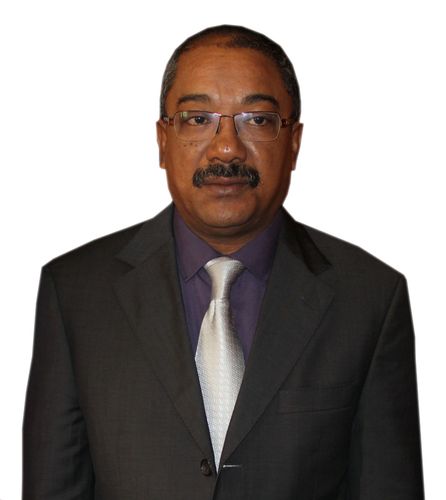 Andy Rusland
Chairman of the Board
,
Mines Services Suriname N.V.
Andojo ( Andy ) Rusland has been working for the Government as well as the private sector for over 35 years. Currently he is the Chairperson of the Supervisory board of Mines Services Suriname.
Andy Rusland holds an MBA degree - concentration in Finance- of the Columbia Southern University - accredited by the Council for Higher Education Administration - in the USA.
Additionally he is a Certified Public Partnership Specialist issued by the Institute for Public Private Partnerships in Washington.
His contribution to the financial and commercial sector in Suriname can be summarized as follows:
PRIVATE SECTOR:
-CEO United Administrative Services;
-CFO HJ Group of Companies;
-CEO HJ Group of Companies;
PUBLIC SECTOR:
-Chairperson People's Credit Bank;
-Chairperson Electricity Company Suriname;
-Minister ( Secretary ) of Finance Suriname;
-Minister ( Secretary ) of Transport, Communication and Tourism Suriname.
He has also been the President of the American Chamber of Commerce in Suriname for three ( 3 ) years.
Finally, Andy Rusland is a non-religious person, but a strong believer in the existence of one Upper Energy Body, the source of creation which, in his opinion, should be qualified as THE only true governing body of the whole universe.