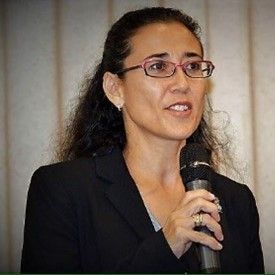 Arianne de Bye
Board Member Agriculture
,
Suriname Trade and Industry Association (VSB)
Studied in the Netherlands at Wageningen Agricultural University where she received her Master of Science (MSc.) degree in both western and tropical Animal Science, Zootechnics.
After working in pig farming for 15 years, she is now a consultant.
Currently working as a project coordinator for the FAO, Food and Agriculture organization of the United Nations, in climate change projects for the Ministry of Agriculture, Livestock and Fisheries and the Ministry of Spatial Planning and Environment.
She is also a board member and representative of the agribusiness sector of the VSB, Suriname Trade and Industry Association.