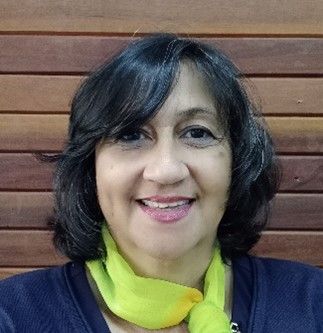 Arleen Emanuels
Chief of Staff
,
Presidential Executive Office
Arleen Emanuels has been recently appointed Chief of Staff of the Presidential Executive Office of Suriname, as of January 2023. She is the founder of AGE Consultancy NV (2004), a firm specialized in Strategic and Change Management. She has been engaged in EU and PAHO projects and in the INTENT program as a mentor for startups. Arleen holds an MBA (2005) in Strategic Management and Macro Economics. Her former career was in Biomedical Sciences. She has a master's in medical biology (1990) and holds a PhD in tumor biology (1998). Arleen has started her career as a researcher at Groningen University, the Netherlands and proceeded to work at, respectively, Georgetown University in Washington DC and Harvard University in Boston, USA. Arleen has received several awards for her scientific work. As a Rotary member, she was awarded the Paul Harris Award for her contribution to Sanitation and is now an Honorary Member of her Rotary Club.
Arleen is married to Marvin van Lierop and they try to live a quiet life.