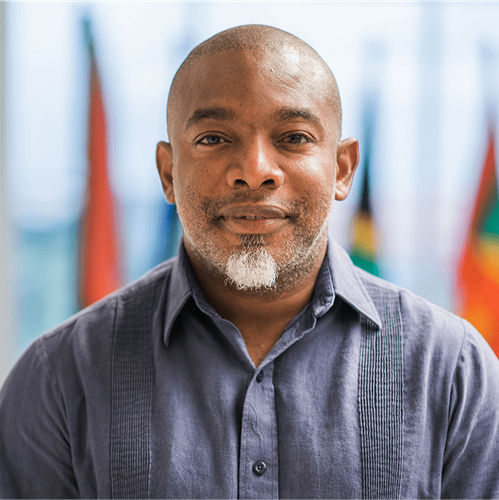 Devon Gardner
Head Technical Programmes
,
Caribbean Centre for Renewable Energy & Energy Efficiency
Dr. Devon Gardner is an established thought-leader in the energy sector and academia. Devon, who holds a Ph.D. in Chemical Physics (2001) with specialization in numerical analysis and modelling from the University of the West Indies (Mona Campus) in Jamaica and has over twenty-years of dedicated and reliable service within the sector.
Since February, this year, Dr. Gardner has been serving as the Head of Technical Programmes at the Caribbean Centre for Renewable Energy and Energy Efficiency (CCREEE), which was established in April 2018 through a multi-government agreement among Heads of Government within the Caribbean Community (CARICOM). In this role, he has oversight for the development and implementation of the strategic anchor programmes of the Centre, which based on the optimization of sector intelligence and functional alignment to successfully design and execute initiatives, programmes, projects and actions that are contributing to an enhancement of energy security and climate resilience within the Caribbean.
Prior to this appointment at the CCREEE, Dr. Gardner was Programme Manager for Energy and Head of the Energy Unit at the CARICOM Secretariat for over seven years, serving from September 2014 until December 2021. Dr. Gardner was Sustainable Energy Advisor within the Caribbean Community Climate Change Centre (5Cs) between 2010 and 2014, and, over the past two decades, held multiple appointments in academia, ranging from Senior Research Fellow to Professor in various universities within the Caribbean and Europe.