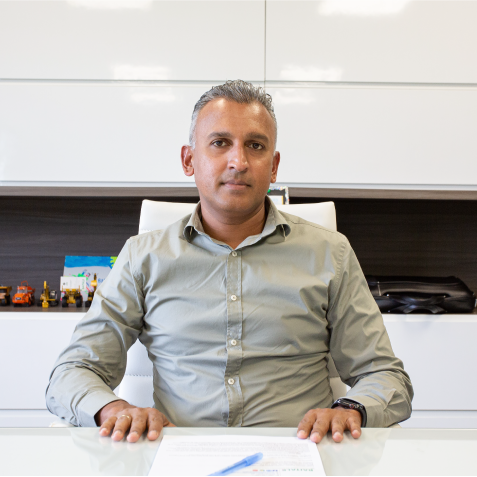 Farsi Khudabux
CEO
,
Baitali Group of Companies
Mr. Khudabux is the CEO of the Baitali Group of Companies in Suriname. Baitali Group consist of 6 companies nationwide that are active in construction, mining, marine services, land development, production, agriculture and cable infrastructure. With the company's slogan in mind "paving your way to development" Mr. Khudabux has provided business and financial strategies for the Baitali Group in his capacity of General Manager. Mr. Khudabux has effectively liaised between management, clients, consultants, suppliers, and contractors to coordinate activities and resolve multidimensional problems.
Besides his activities as CEO of the Baitali Group of Companies, Mr. Khudabux is also a prominent member of the Suriname Trade and Industry Association (VSB). Since the recent offshore oil discoveries in Suriname, Mr. Khudabux has been actively exploring opportunities to maximize local spin off for the Suriname business community by identifying possibilities to increase local content and sustainable economic development.
Mr. Khudabux has a master degree in Civil Engineering at the Technical University in Delft, Netherlands and has specialized himself in hydraulic and coastal engineering. After returning to Suriname in 2002, Mr. Khudabux had several jobs at local engineering firms and the University of Suriname, before joining Baitali Group in 2005.