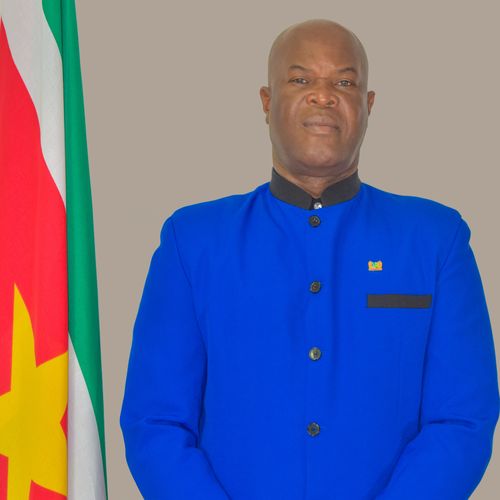 H.E. Ronnie Brunswijk
Vice President
,
Government of the Republic of Suriname
His Excellency Ronnie Brunswijk, Vice – President of the Republic of Suriname. He is the undeniable leader of the marroon – and indigenous people of Suriname.
Brunswijk is the strongest political leader in marroon history. He was born and raised in the forested areas of Suriname, where schools and medical centers are rare. Nevertheless, he worked towards his education and owns a masters degree in Business Administration.
The lack of proper education and health care has motivated Brunswijk to push towards building several schools and medical centers, providing education and health care for thousands of remotely living people.
During his lifetime he became a successful entrepreneur and is Suriname's biggest philanthropist, helping especially children and women in need.