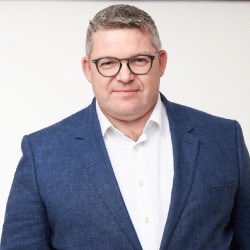 Kevin Beckett
Head of Oil & Gas
,
Digicel Business Solutions
Head of Oil & Gas for Digicel Business Solutions, delivering subsea infrastructure, cybersecurity, cloud and hybrid cloud services, Managed Services and traditional telecommunications solutions with a proven track record with major Global Tier 1 telco organisations.
Kevin has over 25 years' experience working in UK, Europe, Middle East and USA as well as most recently across the Caribbean. A strong creative business leader, Kevin has led teams to deliver managed services for many large global organisations reducing complexity for customers' resulting in outcome based frameworks enabling success for both parties against pre-determined criteria.
Specialties include: Complex transformation, managed service, supplier management, cloud migration, subsea infrastructure and consultancy services.