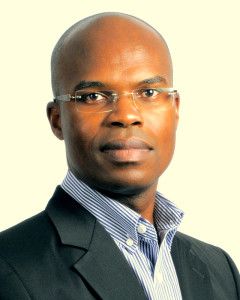 Max Apapoe
Energy & Transportation Account Manager
,
CKC Machinehandel Surmac N.V.
Max Apapoe is an account manager Account Manager for Energy and Transportation systems and his focus is delivering solutions to customers for power generation and different equipment in their operations. With experience in Asset Maintenance and Reliability Management he is also advising customers in ongoing asset management and operational issues.
Max earned his master's degree in Innovation and Technology from the Polytechnic University of Applied Sciences in Suriname as well as his bachelor degree in Electrical engineering. He furthermore holds a diploma in Electronics engineering and certificates from the Anton de Kom University in Maintenance Management.