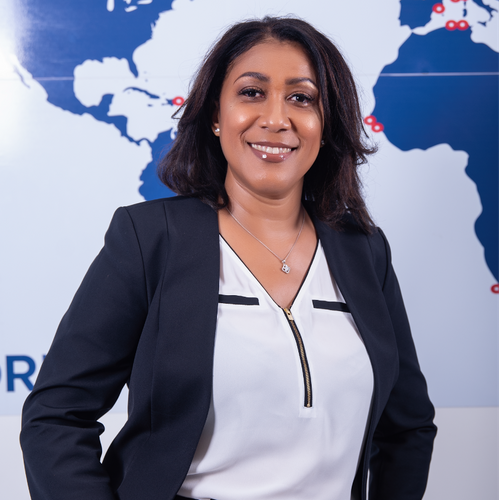 Mervel Kotzebue
Vice Chair
,
Suriname Trade and Industry Association (VSB)
Mervel Kotzebue – Fleur is the General Manager of DP World Paramaribo. She is a Strategic and Commercial-minded Senior Executive with success in improving business performance and profitability.
Mervel has over 20 years of various Sales and Commercial Management Roles in the Consumer Good, Transport and Logistics industries and in 2011 made a well balanced decision to continue her career in the Shipping Industry. In 2017 she was appointed General Manager of DP World Paramaribo.
Her main competencies are in Business Development, Change Management, Process Improvement and Building sustainable teams. She holds a bachelor's degree in business economics and has graduated in Master of Business Administration.
In November 2022 Mervel Kotzebue-Fleur was chosen as Vice President of the Suriname Business Association with the aim to contribute to the Business Community and the Society.
Recently she has been selected as the grand winner of the Maritime Award 2023 of the Americas in the category Outstanding Woman in the Port & Maritime. The award is organized by the Inter-American Committee on Ports (CIP) from the OAS. Mervel Kotzebue-Fleur is the first woman from Suriname to win this prestigious Award.