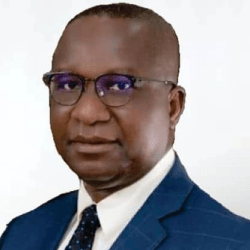 Ranti Omole
Chief Executive Officer, Radial Circle
,
The Petroleum Technology Association of Nigeria (PETAN)
Ranti Omole is the Vice Chairman of Petroleum Technology Association of Nigeria (PETAN), and the Executive Chairman of Radial Circle Group.
Qualified as a Chartered Accountant at Price Waterhouse – a firm of chartered accountants (now PWC) and becoming a Fellow of the Institute of Chartered Accountant of Nigeria (FCA) in 1998. He joined Inlaks Group of Companies in 1987 as Corporate Internal Auditor and left the Group in December 1994 as the Group Finance Manager.
In 1995, he established an oil service company, Radial Circle Technical Services Limited, involved in engineering, procurement , integration, installation and commissioning of instrumentation, electrical, communication, offshore navigation and condition monitoring systems . The company has offices in Nigeria, Ghana, Mozambique, Senegal and Uganda.
Ranti is also the Past President of the International Ship Engineering Services Association (ISES) based in the United Kingdom – an association providing engineering services to the maritime and oil industries all over world.