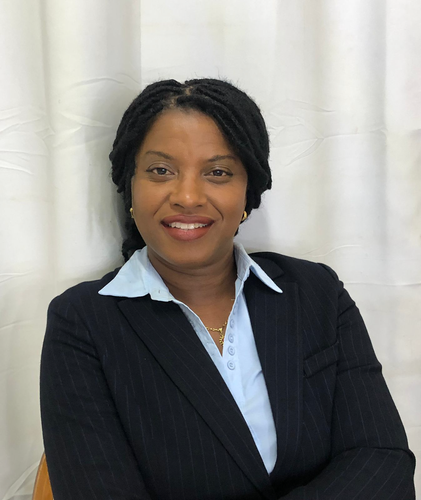 Sherida Mormon
Director
,
Suriname Trade and Industry Association (VSB)
Suriname
Ms. Sherida Mormon has a Doctorandus ( Master's degree) in Economics. Specialized in Development economics. She has more than 20 years of work experience in Suriname and has developed specific expertise in effective green business development, strengthening cooperatives and NGO's, coaching individuals, conduct socio economic & financial analyses & value chain analyses.
In her professional works she focuses on strategic development plans, economic-environmental & social impact studies. Conduct market research, feasibility studies, and value chain analyses coaching.
In developing these projects/ plans, stakeholder mobilization and engagement, liaison with public as well as private sector is the key.
As the co-founder of several development projects and member of socio – economic development-oriented foundations she is also specialized in coaching NGO's & CBOs in sustainable development. She can identify green businesses opportunities and uses capacity-strengthening models in supporting individuals and organizations in managing their business.
She has experienced with working according to international procurement rules and project standards, monitoring and evaluation such as the Inter-American Development Bank, The European Union, The Inter- American Institute for Cooperation on Agriculture (IICA), The FAO, The Union of Councils Netherlands, The Embassy of the Netherlands and the USAID.
With her experiences in the Tourism and Agriculture sector, she has worked with local communities and with that gained knowledge and expertise in green product & service development and the impact of climate change and engaging young people and women in the development of projects.