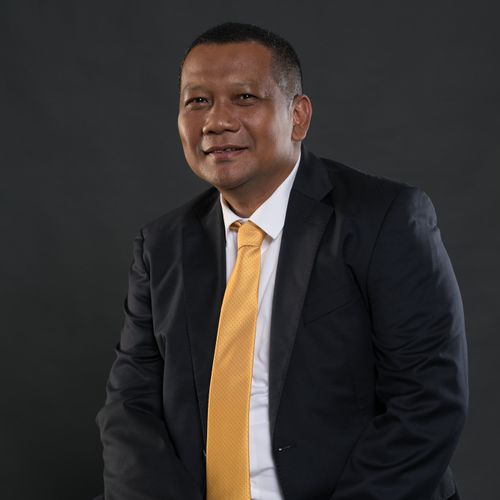 Steven Tjitrotaroeno
Chief Commercial Officer
,
Telesur
Steven Tjitrotaroeno (53) is the current Chief Commercial Officer at TELESUR, the leading telecommunications company in Suriname. He has over 28 years of experience in the telecom industry in the areas of transmission, wireless mobile access, switched networks, Intelligent Networks for value added services and data communications networks. Due to the dynamic developments within the telecommunications industry, TELESUR also had to provide products and services that were not in the regular portfolio. In the role of Telecom Solutions Manager (2002-2010), Steven has gained knowledge and experience in the development, delivery and maintenance of these products and services (customized data and voice solutions).
With the entrance of more telecom companies in the market in 2006, Steven was appointed as the Interconnection Service Manager. He had to ensure that the quality requirements of the interconnection service with the other local telecommunications providers were met. By September 2010, Steven fulfilled the role of Data Communication Services Manager. He was responsible for the quality of internet access and leased lines and / or virtual private leased lines. Since July 1, 2013, Steven is a member of the Management Board of Telesur. Initially as Coordinator Operational Affairs and from April 28, 2015, onwards as Deputy Director.
He holds a Bachelor of Science degree in Electrical Engineering / Information Technology from the Anton de Kom University of Suriname. Steven has also obtained a master's degree in business administration from the Maastricht School of Management in the Netherlands, via the FHR Lim A Po Institute for Graduate Studies in Suriname. In 2023 he obtained a master's degree in Telecommunication Management from the Arden University.