The Suriname Energy, Oil & Gas Summit has firmly established itself as the leading industry event for Suriname's emerging energy sector.
SEOGS 2022 was a resounding success and formally opened by H.E. Chandrikapersad Santokhi, the President of the Republic of Suriname, and H.E. Dr. Mohamed Irfaan Ali, President of the Co-operative Republic of Guyana. SEOGS received incredible feedback from speakers, sponsors, exhibitors, delegates and visitors, strengthening its place as a must attend event for the region and for the emerging energy industry in Suriname.
The 3rd edition of the Suriname Energy, Oil & Gas Summit & Exhibition will be hosted on 19-22 June 2023, Paramaribo, Suriname. SEOGS 2023 will see the introduction of a much larger exhibition hall 2, an expanded strategic summit programme, technical and commercial conference tracks as well as an expanded roundtables and workshops programme.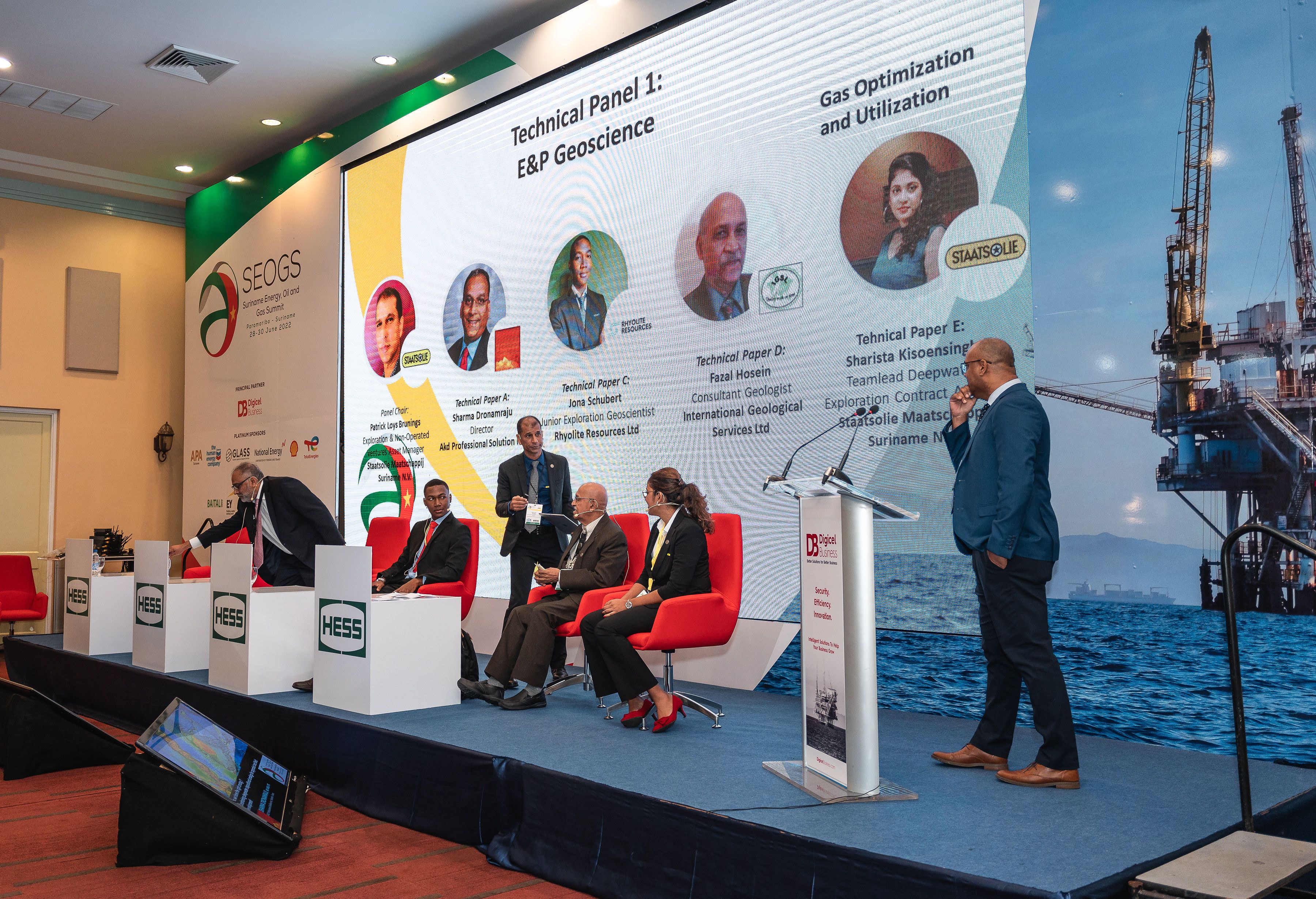 The Executive Programmed is Now Live!
SEOGS 2022 THE ENERGY INDUSTRY VIEWPOINT
Thanks all, thanks Staatsolie and all other entities for the organization of this conference, very well prepared, good agenda, good audience, good spirit. Hope the future SEOGS will be even more promising ! We are working hard on this subject...

Let me applaud you all for an exceptional Suriname's Oil and Gas Summit. We were very pleased with the outcomes of tradeshow/summit.

Thanks so much. SEOGSS was a great success on all aspects. Thanks for involving us in this project. Looking forward to the other ones

Thank you all, good job indeed, for highlighting local content development from different perspectives.

The level and quality of Organisation from your side was up to standard and can be compared to similar events in other countries.

It was really a great conference. Congratulations! Look forward to SEOGS 2023

Very good, high quality event with all the right people attending. Prouyto have hosted the only country pavilion and looking forward to the next edition!"