EXECUTIVE SUMMIT
Gain insights and market intelligence from industry leaders in person that you won't hear anywhere else
SEOGS Executive Summit to focus on the next stage of success
SEOGS serves the dual purpose of attracting foreign investment while promoting local entrepreneurship and capacity building and providing a preeminent annual industry meeting place to facilitate people, projects, and partnerships.
The executive summit sets Suriname against a regional and global backdrop, welcomes governments and policy makers and connects them with international energy operators and producers, license holders, major service companies and technology providers, credible investors, and developers across the entire energy value chain in Suriname and the wider region. There is no better place to hear from decision makers, meet with business leaders and understand the next steps in the development of a world class offshore energy sector.
A major 4-day executive summit, coupled with 2 days of technical & commercial conference steams and a 2-day workshops & roundtables programme, followed by a youth empowerment programme adds a multitude of content to complement Suriname's largest trade exhibition and enables hundreds of delegates and thousands of visitors to engage in effective and meaningful dialogue and business together.
DOWNLOAD POST SHOW REPORT SPONSORSHIP OPPORTUNITIES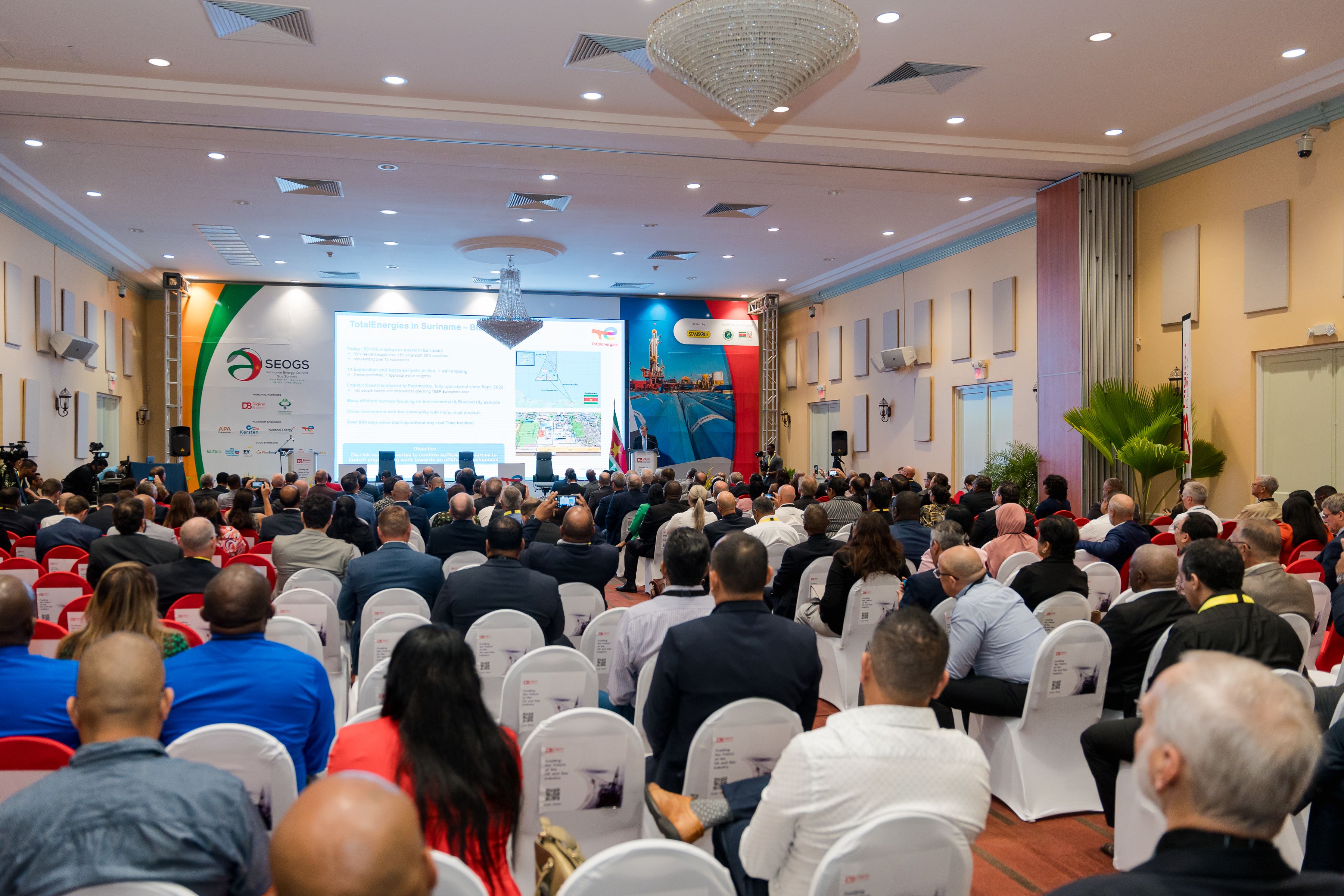 SEOGS is an unrivalled destination to connect with and forge new business opportunities from local, regional and international businesses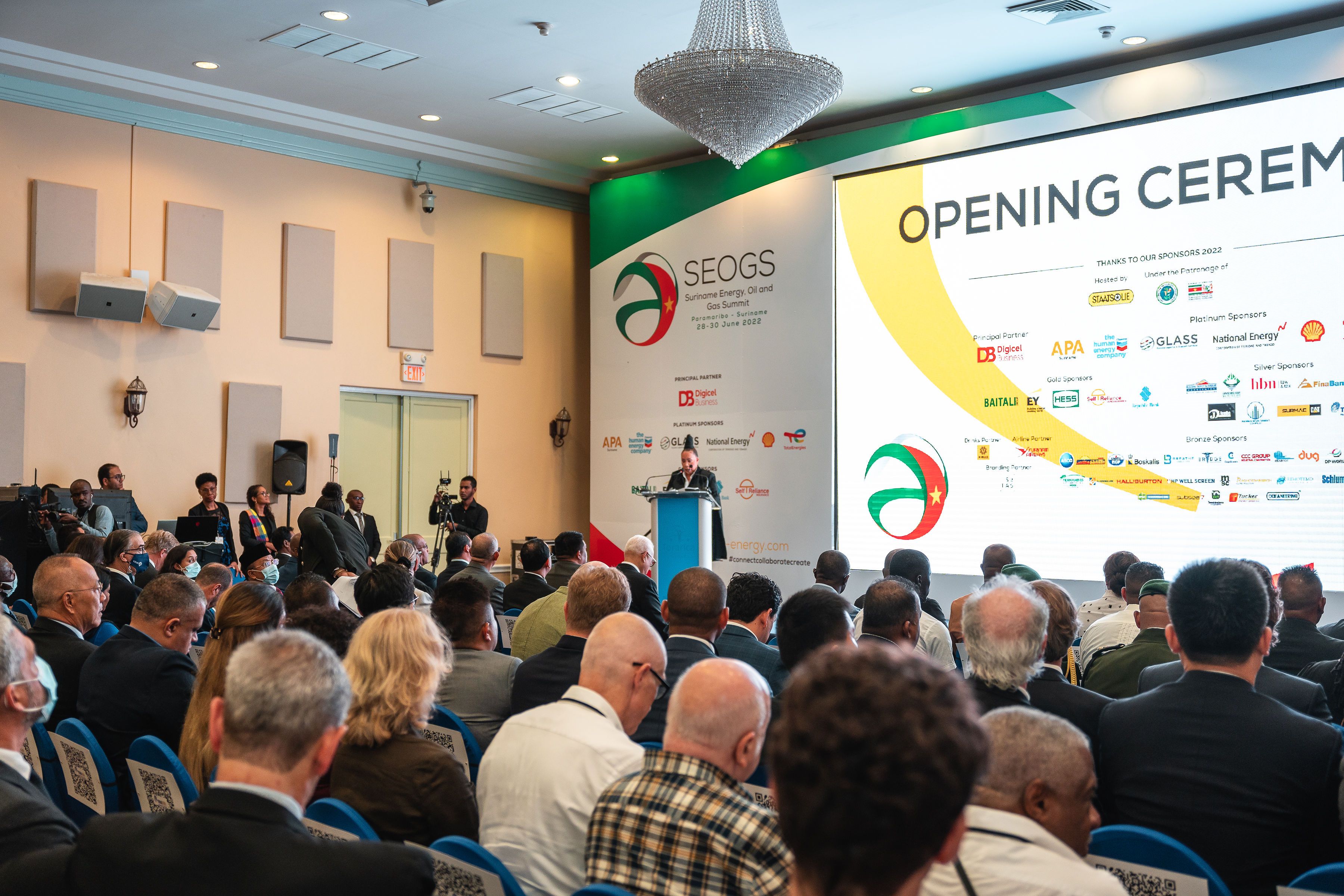 TESTIMONIALS
... a Suriname/Staatsolie perspective we are aiming to achieve maximum economic benefit of our hydrocarbon resources. We value partnerships with you to achieve the same in mutual benefit.

My greatest experience: Seeing all our Caribbean brothers and sisters together, advocating for better future and sustainable development through our God given natural resources.

The event was a success in building relationships and interacting on a personal level with potential customers and partners.

the event was extremely well organized, and the Surinamese people created quite a warm and welcoming atmosphere, which made it easy to communicate our Organization's message and network with delegates.

SEOGS is the perfect platform to meet foreign investors and create life long relationships.